Shuttle Court
Our school's computer lab is a hub for digital innovation and creativity. Equipped with the latest technology and software, our lab provides a platform for learning, exploring and creating. Our knowledgeable staff are always available to offer guidance and support. From coding to digital learning, our lab has everything required to pursue the interests and hone the skills of the students.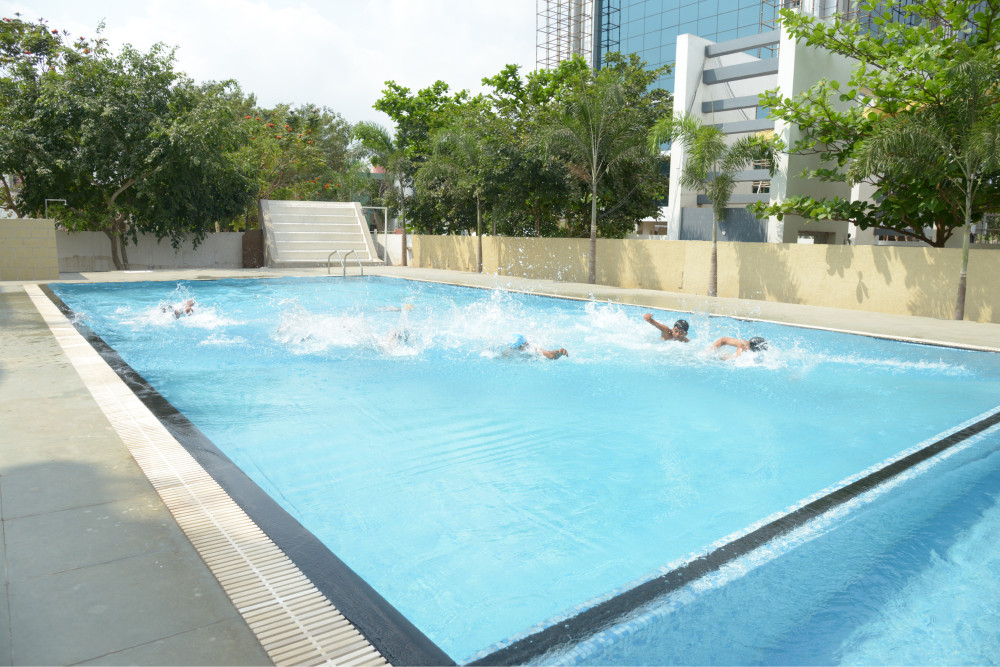 Swimming Pool
At Green City, the swimming pool is a vital part of our infrastructure, offering a wide range of aquatic activities for both students and staff. It is a pristine facility that is regularly maintained to ensure a clean and a safe environment for all. The swimming pool offers various opportunities for beginners and experienced swimmers who would like to improve their agility, refine their skills and stay physically fit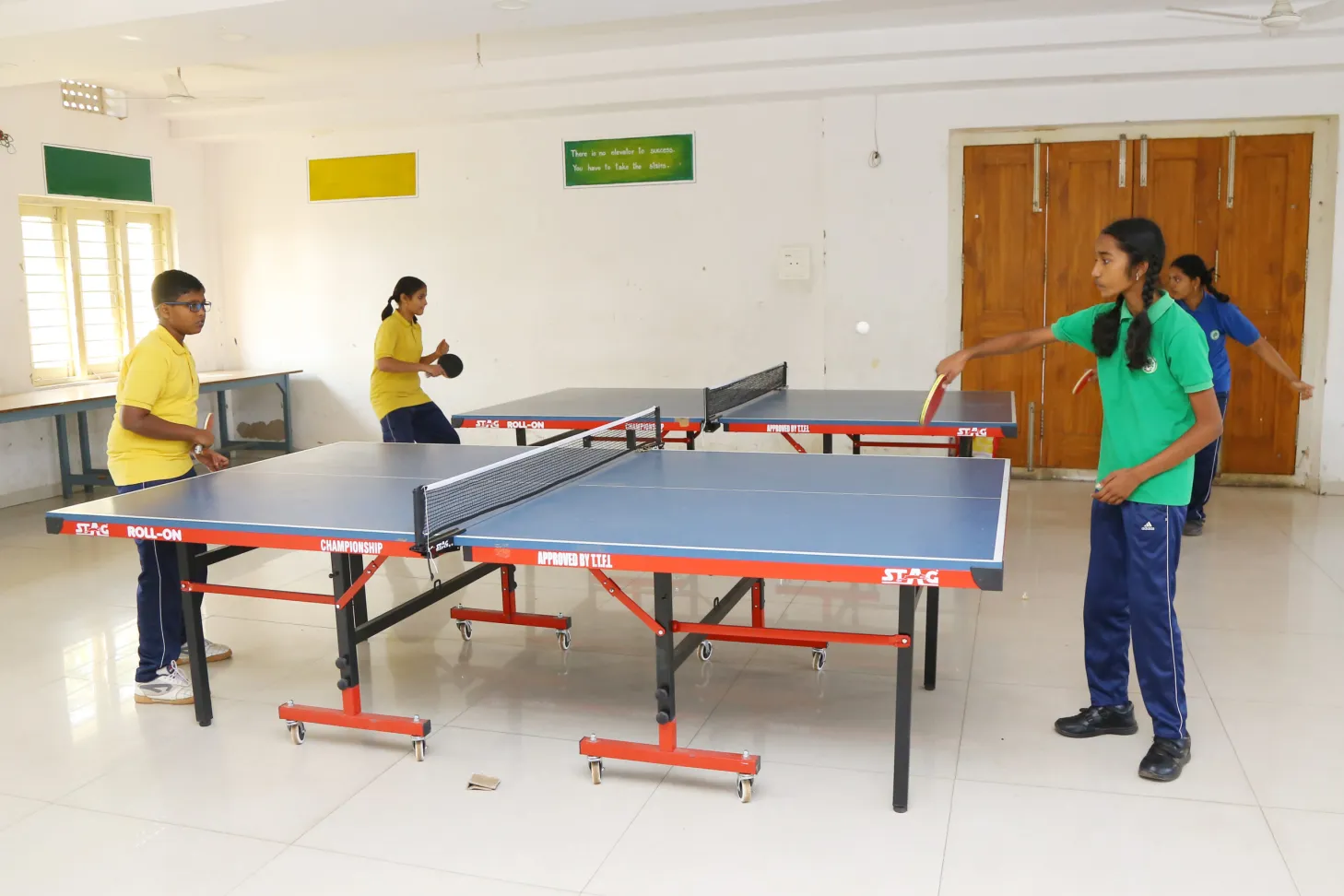 Table Tennis
At Green City, our table tennis facility is a valuable resource for both students and staff, offering a dedicated indoor space for play. The facility is meticulously maintained to provide a safe and clean environment, allowing students to improve their hand-eye coordination, reflexes, and physical fitness.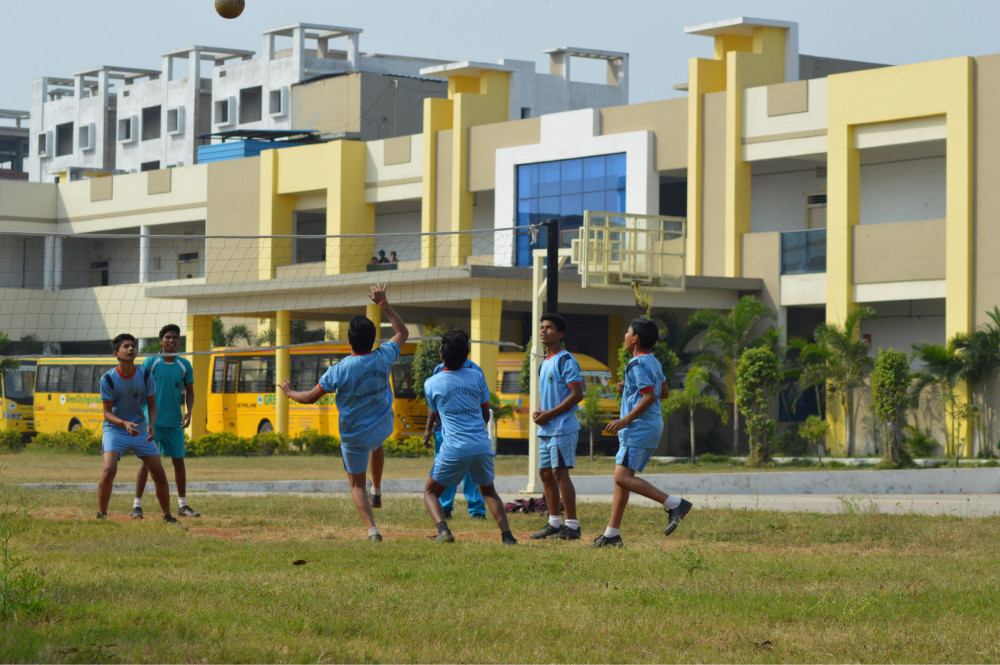 Volleyball
At Green City, we take pride in our well-maintained volleyball court, which offers an ideal space for students and staff to engage in this popular sport. The court is designed to provide a safe and challenging environment that allows students to enhance their coordination, teamwork, and physical fitness. With its popularity among students, the volleyball court is always bustling with activity as students enjoy friendly competition or participate in physical education classes.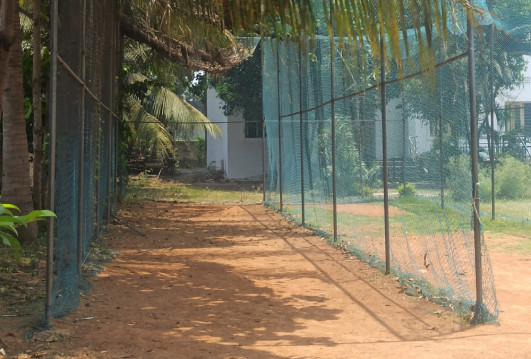 Cricket Ground
Green City School takes immense pride in its cricket ground, which offers a dedicated space for students and staff to participate in the challenging and thrilling sport of cricket. The ground is maintained with great care to provide a safe and competitive environment for students to improve their skills, agility, and physical fitness. At Green City, we believe that sports play a crucial role in developing students' physical and mental abilities. We encourage our students to participate in cricket and other sports to enhance their skills and enjoy the game.