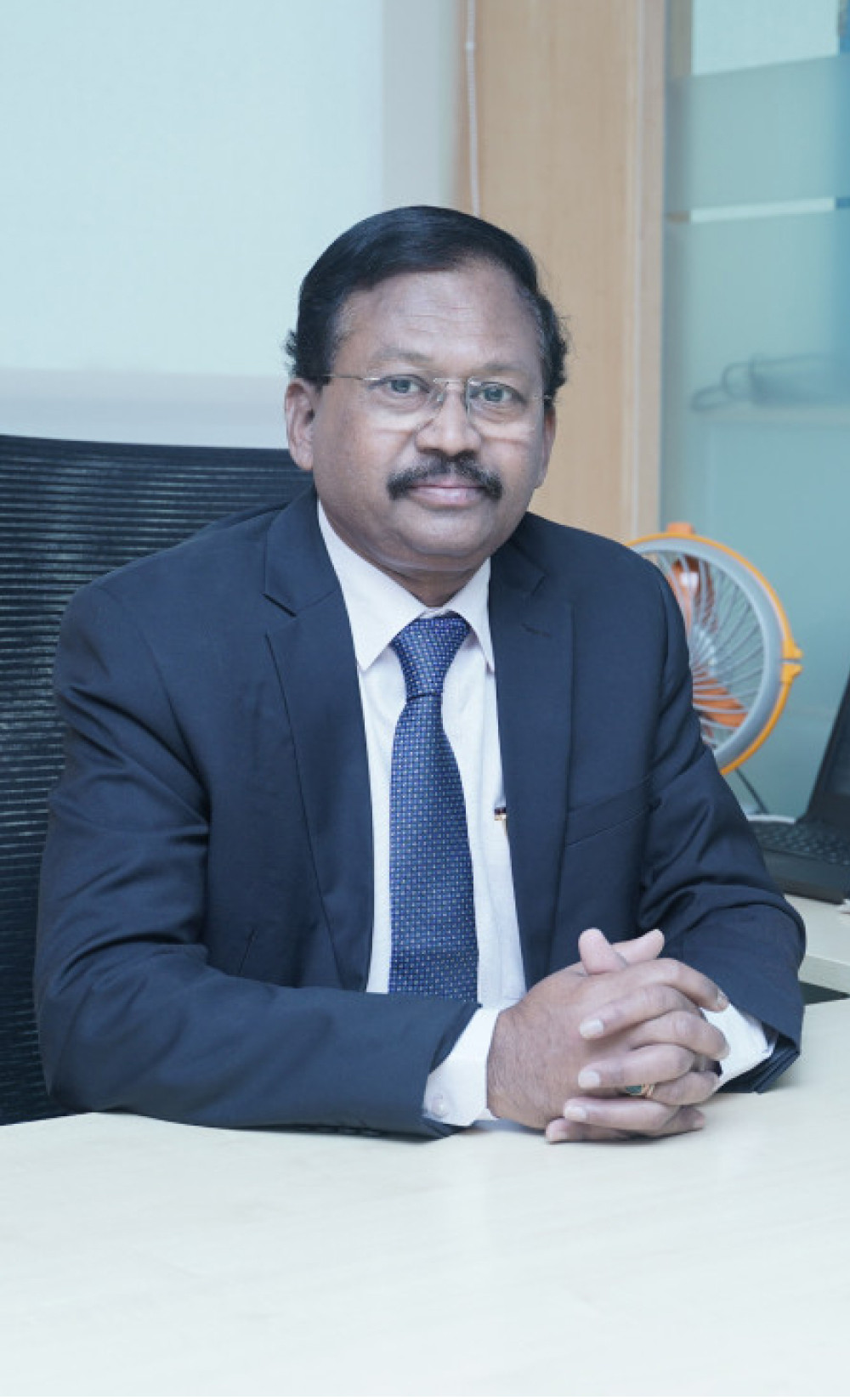 Dr. Emandi Sankara Rao (Dr. ESR) was born and brought up in Visakhapatnam, the city of Destiny on the East Coast of India in Andhra Pradesh. Had his primary education at St.Aloysius School and secondary education Matriculation at V T College in 1974 and then went to prestigious Mrs. AVN College and did Intermediate during 1974-76. Having an interest in engineering & technology, had done graduation in Electrical Engineering with specialisation in Electrical & Electronics Engineering from the reputed College of Engineering, Andhra University.
With GATE good score went for a post-graduation in M.Tech Systems Reliability Engineering, a new specialisation offered at IIT Kharagpur, and had done a project in DRDO-NSTL on Torpedos recorder systems reliability and maintainability in 1984. At IIT Bombay done Doctoral degree Ph.D on Telecom Infrastructure Services Project Finance & Technology titled " Techno-Economic Framework For Sensitivity & Risk Analysis Towards Network Effectiveness " using the Stochastic and Artificial Intelligence - ANN simulation models on International Digital Telecom Services Networks having a innovative technological combination of PCM TDM Class 5 Switching Systems and Transmission through evolving IP Networks and linking the Hybrid Networks through Satellite C-Band transponders . While pursuing Ph.D he has also done PGDBA in Management from Pondicherry Central University in year 2002 .
In the first 10 years of career served in Telecom and Power Sectors. Subsequently in the last 25 years migrated into Developmental Banking & Finance Sector and served in prestigious Govt of India, All India Development Financial Institutions at various levels in IDBI, IDFC Group, IIFCL Group and MD & CEO of IFCI Group Ltd including Stock Holding Corporation of India Ltd and served in Infrastructure & Industry, Banking & Finance, Equity & Debt Funds, Top Business Management Schools and CSR sectors. For last 12 years serving as Whole Time & Independent Director at Board Level Management and Institutional Development. Also served as Chairman of Board of Governors of reputed Top Business Schools MDI Gurgaon & Murshidabad and ILD Jaipur.
Academics Exposure:
Academics from prestigious National Educational Institutions platforms viz:
IIT - Bombay a Ph.D in Project Finance & Management of Asset Network Effectiveness by Risk & Sensitivity using the Stochastic & Artificial Intelligence ANN Simulation Models
IIT-Kharagpur - M.Tech in Systems Reliability, Risk and Quality Engg. & Management
Pondicherry Central University- PGDBA in Management
Institution of Engineers India - Chartered Engineer (Valuations)
Andhra University – B.E in Electrical & Electronics Engineering
Spectrum of Interests :
Business & Functional Expertise :
Corporate & Project Finance, Structured Finance, Investment Banking and Policy Making.
Domestic & Forex Resources Raising , Risk Management and IT Systems.
Innovation & Passionate Interests:
Startup's Mentoring & Skill Development.
Innovation, Strategy and AI & Digital.
CSR Inclusive Activities and Rural Development.
Leadership & Institutional Development:
1997- 2011 at Industrial Development Bank of India (IDBI) and Infrastructure Development Finance Company LTD (IDFC):
IDBI as Deputy General Manager in Project Appraisal, Project & Corporate Finance
IDFC as Director Business Development, Project Finance, Structured Finance & Investment Banking
2011- 2017 at India Infrastructure Finance Company Ltd (IIFCL): Transformed IIFCL into IIFCL Group with Subsidiaries:
Founder Whole-time Director & CEO of IIFCL - Infra Debt Fund (Mutual Fund) and CEO of IIFCL Projects Ltd (IPL).
IIFCL Nominee Director on Board of DMICDC now know as NICDC.
2017 –2020 at Industrial Finance Corporation of India Ltd (IFCI) & Subsidiaries:
Govt of India ACC appointed Whole Time Director and MD & CEO of IFCI.
Non-Exec Chairman of Stock Holding Corporation of India Ltd.
Chairman Board of Governors of Management Development Institute and ILD Jaipur.
Non-Exec Chairman on Boards of IFCI Venture Funds, IFCI Factors & IFCI Infrastructure.
2021 Onwards Current Directorship :
Independent Director on few Boards of Infrastructure & Manufacturing sector corporates.

Delhi International Airport Ltd.
GMR Airports Infra Ltd.
GMR Power and Urban Infra Ltd.
GMR Energy Trading Limited
Coastal Corporation India Ltd.
Visakha Pharmacity Ltd.
Vizag Profiles Private Ltd.
Presently offering services as Professor in Andhra University School of International Business and also Chairman - AU Alumina Association